Putlacheruvu Village, Krishan District, Andhra Pradesh, India
Home
Railway Station
Streets
Temples
Water Tank
Water Ponds
Village Center, School
New Colony
Raagi Chettu Center
Flowers
Putlacheruvu Village is in Mandavalli Mandal, Krishna District, Andhra Pradesh with a Latitude and Longitude Coordinates 16.4860575° North,81.1106915° East. It takes 34 min (17.2 km) from Gudivada to and from Putlacheruvu via Road and 16 km via Train.
The main occupation of this villagers is maintaining Fish Tanks and Farming. Putlacheruvu is well connected with Road and Rail route to all major towns and cities across the state.
Putlacheruvu village is spread around 800 to 1000(Acers) approximately, with lush green coconut trees, fish tanks, canal's and drinking water ponds with the approx 700 homes and 2,200 population in which 1350 voters registered in election commission of India.
Putlacheruvu villagers are rich in culture and tradition.
ZILLA PARISHAD HIGH SCHOOL, Putlacheruvu is the best school in the Mandal scoring good merits with bright students and with well qualified teaching staff.
This website provides/shares visual images of the village with the latest as on July 2015. Enjoy the nature of your village!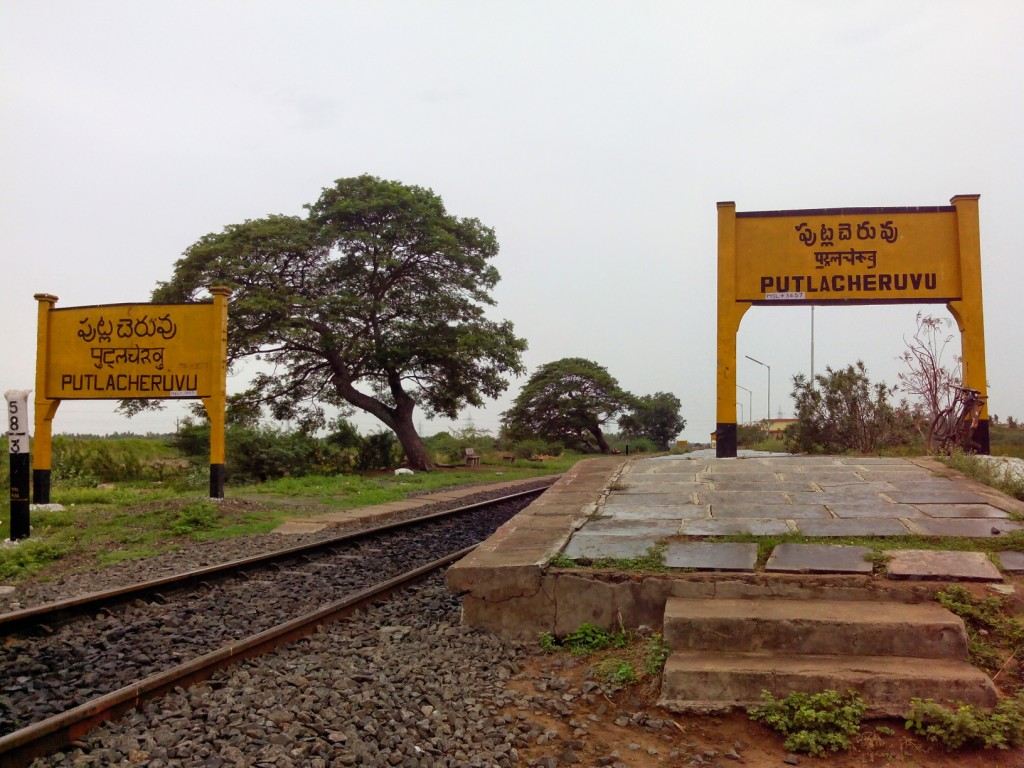 "Putlacheruvu Railway Station North End"




Copyright © 2015 - 2016, All Rights Reserved by PUTLACHERUVU Andhra Pradesh, INDIA.
Website Design by Quasar Technology Inc